Anita Chauhan

The end of life space is one that has been shrouded in mystery, mainly since we simply do not talk about it. That's why we at Eirene have started the "Intimate Conversations on Death" series. In this series, we spend time chatting with people in the end of life space, to learn about new perspectives and offer new ways of navigating and discussing death.
In this latest edition, we speak with Andrew and Jeremy of No Story Lost, a company that captures and writes your family's stories and turns those stories into a beautiful coffee table book — a family keepsake.
Let's read on to learn more about why they built this amazing idea and how important storytelling is to us, our heritage and how you can preserve and cherish those important family memories.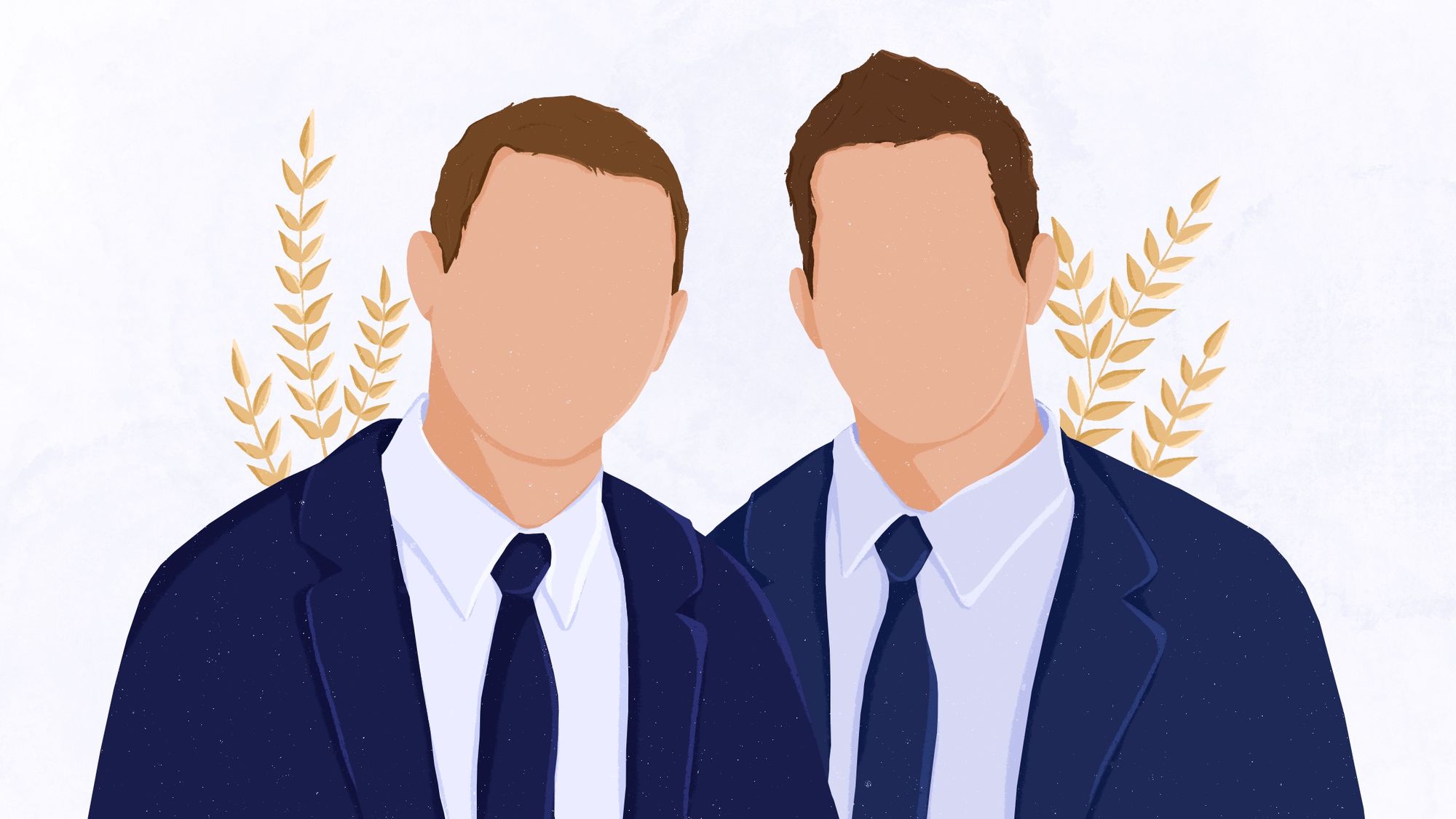 ---
No Story Lost was created to help families capture their parents' or grandparents' amazing stories. We interview your loved one over the phone to hear all their best stories. Then, we transcribe, write and edit those stories turning them into a beautiful book that we ship to your door. You're left with a family keepsake that you'll have forever.
We love the idea of 'No Story Lost' and preserving precious family memories like this. Can you share with us how you came up with this idea?

My cousin Andrew and I started No Story Lost together. We have always had a really close family and so it was pretty devastating for us both when a couple years ago my dad was diagnosed with cancer and given a coin-flip chance of making it through.

A couple of weeks after his diagnosis, my dad and I went on a hiking trip for a few days. I brought along about 100 questions that I had written down to ask him. It was an incredible time and I learned so much about my dad. I got to hear and write down all of his greatest stories and advice.

One of the questions I asked him was "If you wrote a book about your life, what would it be called?" He had a funny answer which made me laugh, and it also made me realize how much I'd love to have that book - especially if he passed away. My cousin, Andrew, and I got to thinking that everyone should have the chance to have a book of their own parent's best stories and advice. We realized that many people have the thought to do something like this, but need a service like No Story Lost to actually make it happen.

Oh, and I'm glad to say my dad pulled through. We're going on more hiking trips than ever before and I hope to share the stories from those adventures with my own kids one day!
Why does storytelling matter? What do you and your team at No Story Lost think the importance of storytelling for end-of-life and legacy is?

There's a line from a Poem by Jim Harrison that says "Death steals everything except our stories". That resonates deeply with us, and we think that by telling and remembering stories it's a way to remember and honor loved ones.

It's pretty incredible how powerful storytelling is. In every culture throughout history storytelling plays a central role. There is just something inside us that seems to call humans to tell stories and listen to stories. Stories are what make us human.

We find that because life is so busy these days, it's easier than ever to not think deeply about legacy and storytelling. We think it's important to help draw out loved ones' best stories, and then help families remember those stories forever.

So, we know a little more about the idea, how about giving us a look into the process of working with No Story Lost?

No Story Lost is great in that families can be as involved as they'd like to be in the process, or they can mostly just leave it up to us! We'll explain the baseline, and then expand on higher levels of interaction:

After a welcome call, we do a series of interviews with the Storyteller (most often this is the parent or a grandparent of our client). These interviews are typically an hour long and happen over the phone. We use this time to ask all about the Storyteller's life - their earliest memories, the times they got into mischief as a kid, their formative years, what it was like getting their first job, funny stories of parenting, their proudest moments, etc. We also get to hear about their best advice and reflection on their life.

From there, we transcribe those, and then edit and arrange them into a story that flows nicely. The stories are still in the Storyteller's own words, but they are streamlined and properly structured and organized.

Next, we get photos from the family and then design the book. After final approval from our client, we print and ship beautiful books right to their door.

If clients want to get more involved in the process they can collaborate on the manuscript with our writers (editing and adding additional details as they wish). They also have the option to join the Storyteller for the actual interviews to provide reminders and add other insights.
Whether you're arranging for yourself or someone else, your peace of mind is our priority.
For those who are looking to preserve their most precious family stories, what type of stories can you tell?

You nailed it with the word 'stories'. We focus on getting our clients best stories from their life.

We are less concerned about a chronological timeline of someone's life, or which years they worked for ACME incorporated. We're far more interested in getting the laugh-out-loud story about the time they pranked their new husband on the honeymoon, or hearing about when they found the baby racoon and had it as their childhood pet, or the time they broke their wrist riding a bull down in Arizona. We think those are the kinds of stories that are most special and valued by families. As well, we love to get their advice and reflection on life - the things that someone would want to be remembered for, the things they'd want their grandkids to know.

All that to say, we focus on getting the very best stories someone has about their life, and keeping them in their own words so when a family member reads the book many years from now, they'll be able to 'hear' their loved one telling the stories through the words!
Any tips for speaking to your family about doing this? Especially if they're apprehensive or seem reluctant?

That's a great question, because let's face it, sometimes our loved ones aren't as interested in telling their stories as we are in hearing them! The biggest thing we suggest is reminding your loved one that they aren't doing this just for themselves. Sure, they will probably enjoy the process and love talking to our awesome interviewers, but the real benefit for doing No Story Lost is for the family.
We find that when a parent or grandparent hears how much their kids and grandkids will value and appreciate this, it can really change their perspective and get them excited to pass on their legacy in this tangible way.